Film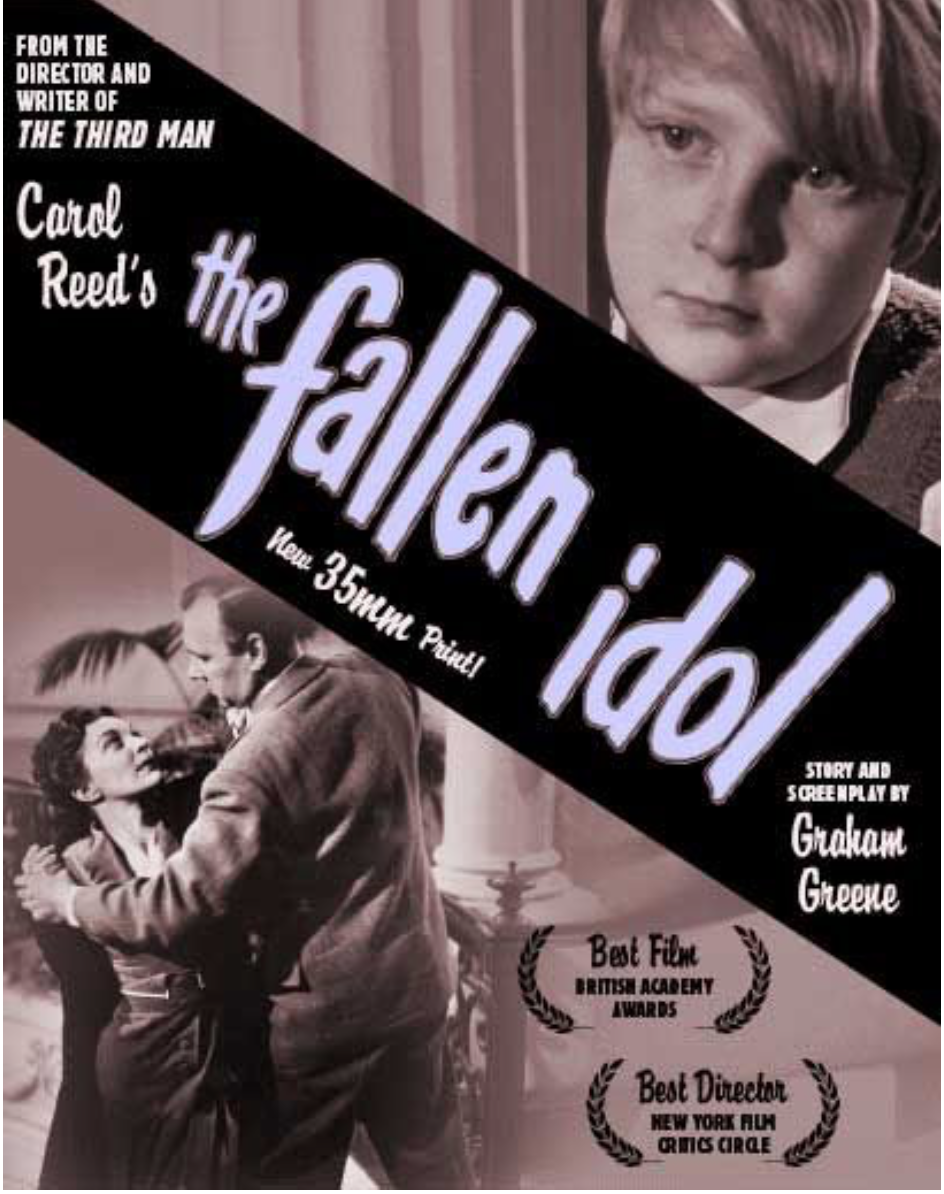 On Tuesday, May 16th, we invite audiences to a screening of The Fallen Idol, directed by Carol Reed and based on a short story by Graham Greene. This 1948 film was nominated for the Academy Award for Best Director (Carol Reed) and Best Adapted Screenplay (Graham Greene).  It won the BAFTA Award for Best British Film, and won the Best Director Award from The New York Film Critics Circle. The film tells of a young son of a diplomat, Phillipe, who often finds himself alone. To entertain the boy, the household butler, Baines, creates adventurous stories of his past. As a result, Phillipe idolizes the servant, seeing him as a hero. But when Baines' wife falls to her death, the police believe Baines was behind it. Phillipe, who witnessed the event, will do anything to protect the butler -- but he only makes things worse by doing so.

Directed by Carol Reed
Not Rated | Runtime 95 minutes

Doors open at 6:30 PM and the film begins at 7:30 PM. Tickets are $10 and include a bag of popcorn. Tickets may be purchased at the door or online (additional fees apply to online ticket purchases). Call 978-371-0820 for tickets and information.

The reception begins at 6:30. Chef Ben Elliott of Saltbox Kitchen is providing boxed dinners for purchase and there will be a cash bar. Please pick a menu option for food when you purchase your film ticket.

Food must be purchased by 12:00 on Monday, May 15.

PURCHASE FOOD AND FILM TICKETS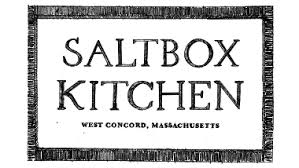 Menu 1
Classic Caesar Salad
baby romaine, garlic olive oil toast
Wild Mushroom Crostata
whipped chevre, thyme
Dessert
Olive Oil Semolina Cake

Menu 2
Classic Caesar Salad
baby romaine, garlic olive oil toast
Grilled Marinated Chicken
dijon, sherry
Dessert
Olive Oil Semolina Cake

Save the Dates for our upcoming films!
May 16: The Fallen Idol

June 13: A Separation
Organizers Dinah Buechner-Vischer, Kim Burns, and Kristin Canty are thrilled to be presenting a wide variety of film masterpieces to highlight different aspects of the cinematic art form with selections from recent film festivals, old favorites, and the hard to find or rarely seen. "We are excited to provide Concord with access to independent, fascinating films, and the opportunity to socialize, have a glass of wine, talk about the film," says Burns. "We want to provide films that touch and delight the soul and we believe intelligent entertainment and cinematic expertise enjoyed together with friends and neighbors gives it all a deeper layer of enjoyment and meaning." says Buechner-Vischer.